Today since Jordon was off work we decided to take a trip up to Indy to go to our favorite family fun spot. The zoo during the summer stays open until 7 pm on the weekends, which works out perfectly for us, considering Hannah likes to stay up late and wake up late these days. Unfortunately since we for there a bit on the late side, we were unable to attend the dolphin show, as the last show was already full. I think because the weather was so nice…not scorching like we usually have this time of year…there was quite the crowd there today! Hannah's favorite spot at the zoo this year is definitely the aviary. She just loves getting up close and personal with the birds. We quickly realized that the lorikeets are very inquisitive birds. Jordon and Hannah sat down on the floor and one little bird just walked right up and started picking at Jordon's shoelaces. They are definitely funny little birds!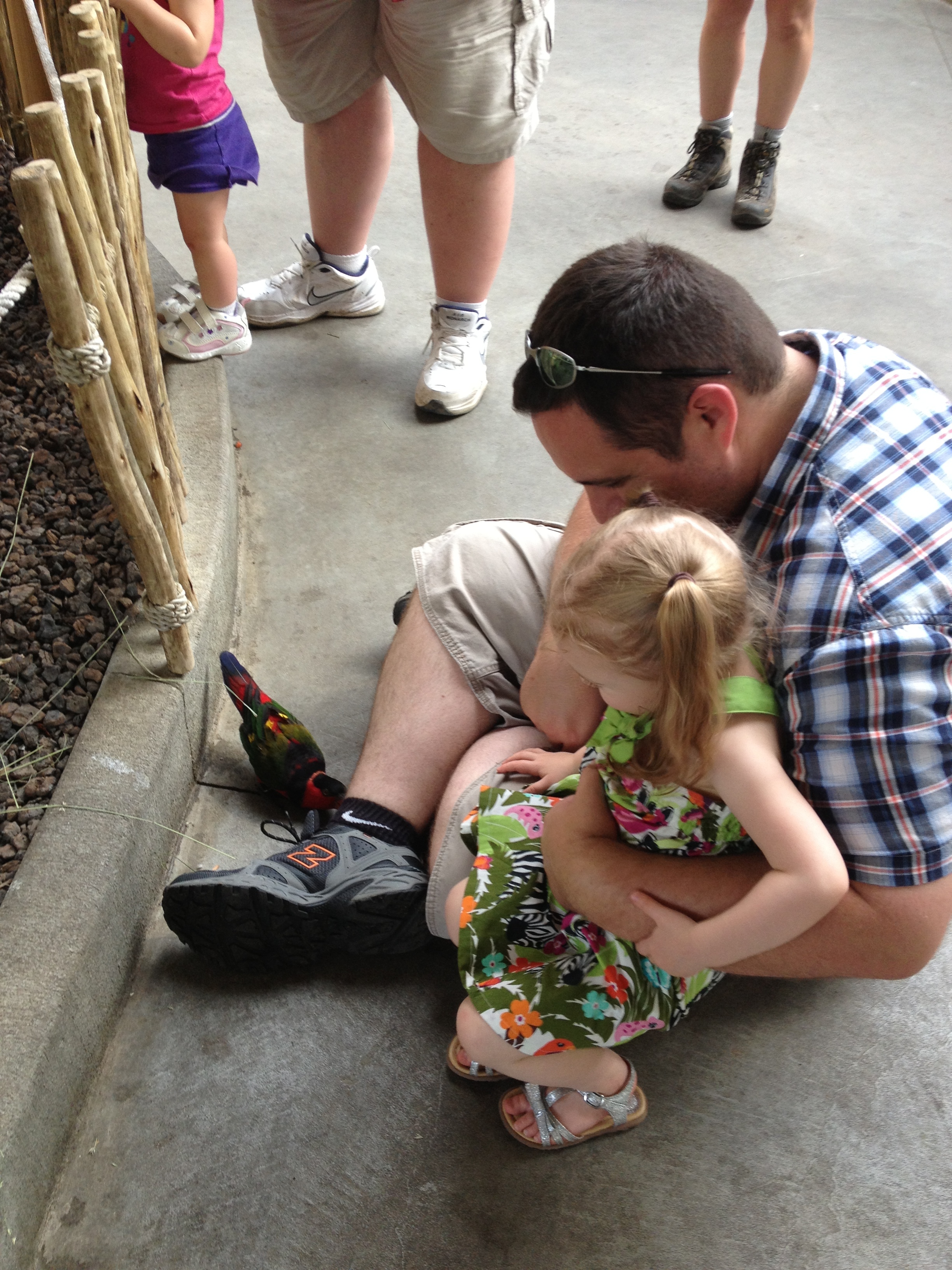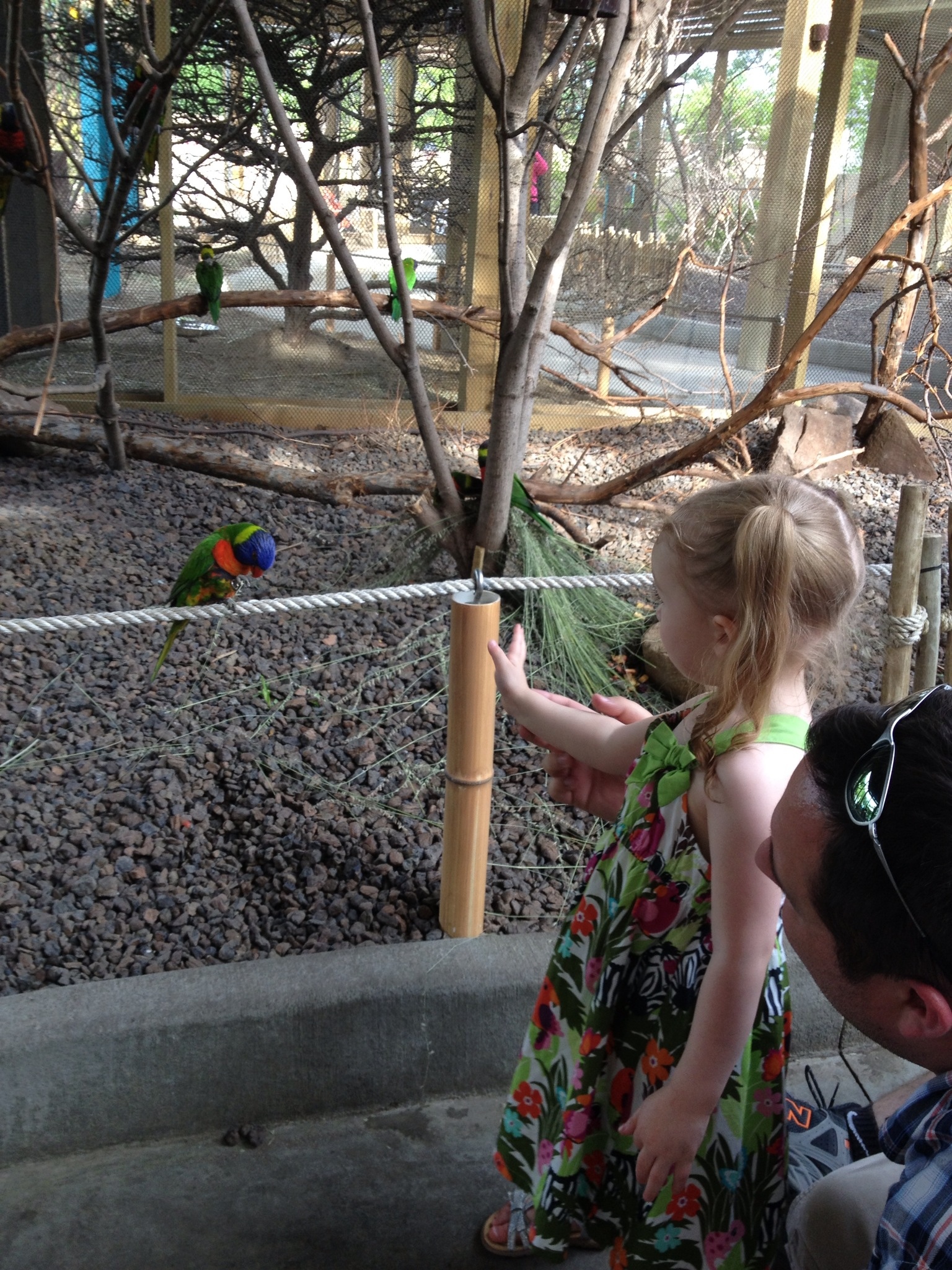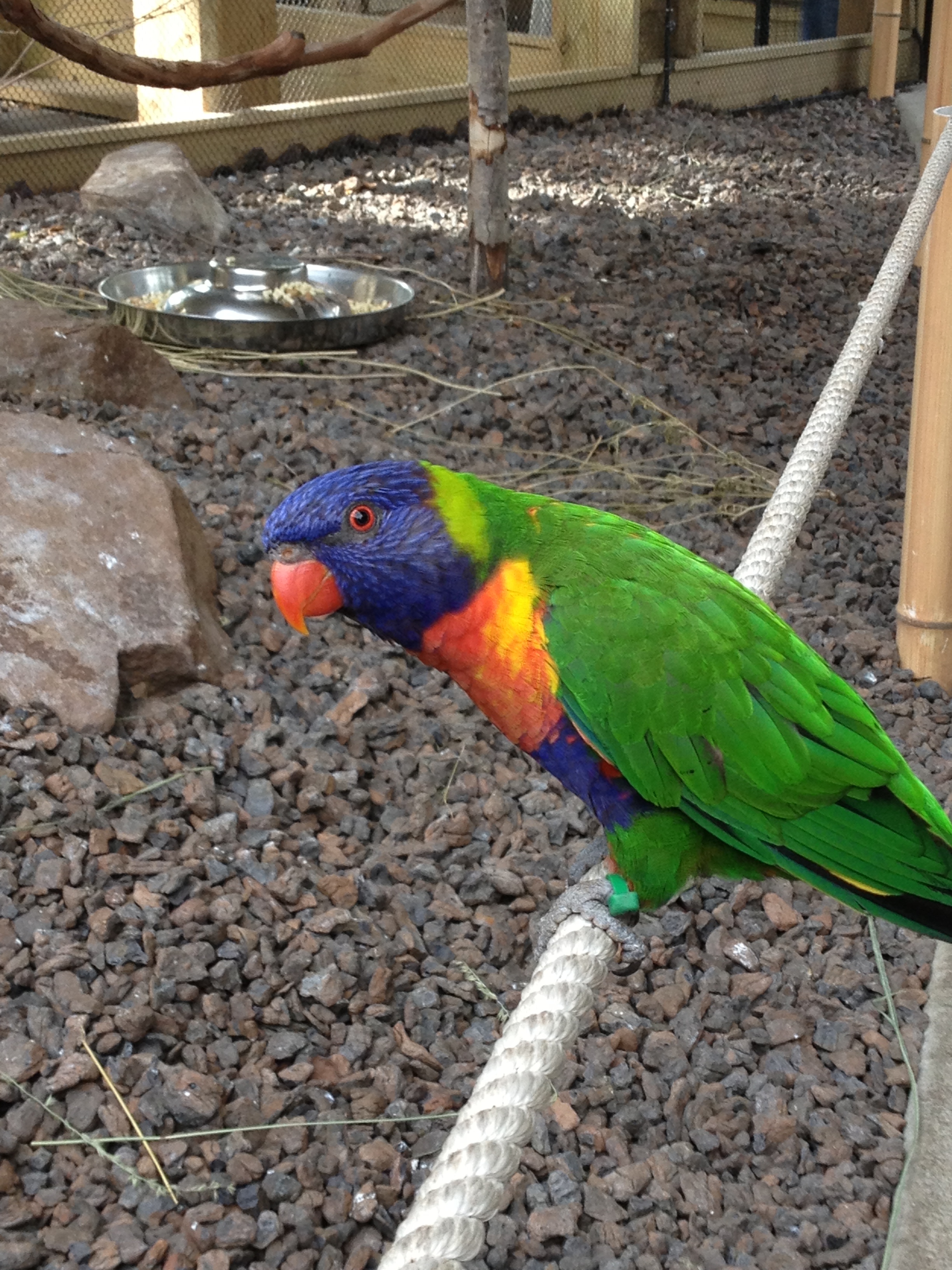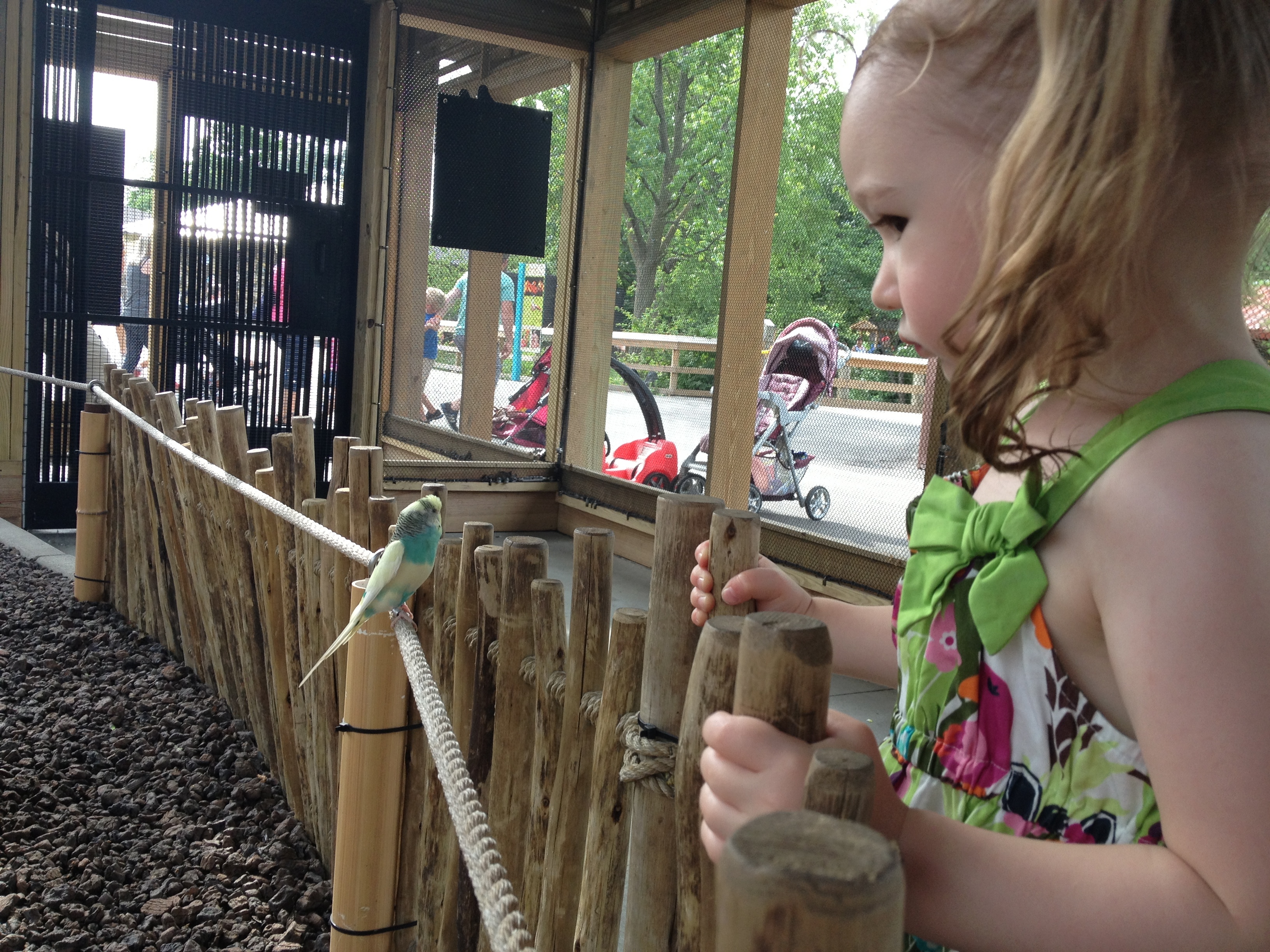 Over in the plains area we got some great pictures of the giraffes, which happens to be another one of Hannah's favorite exhibits. She has a stuffed giraffe she sleeps with at night named Hank…named after one of the party animals at IU.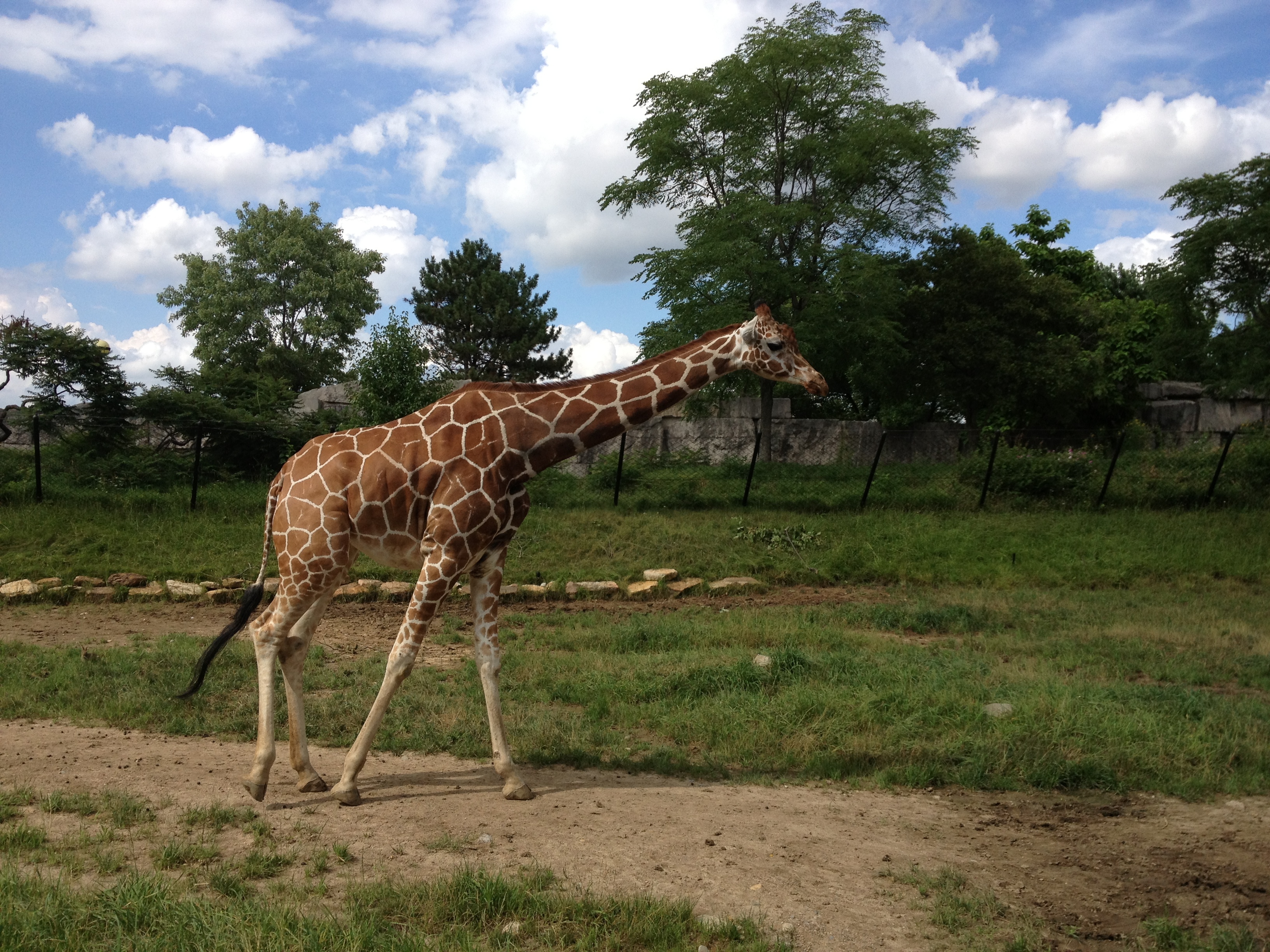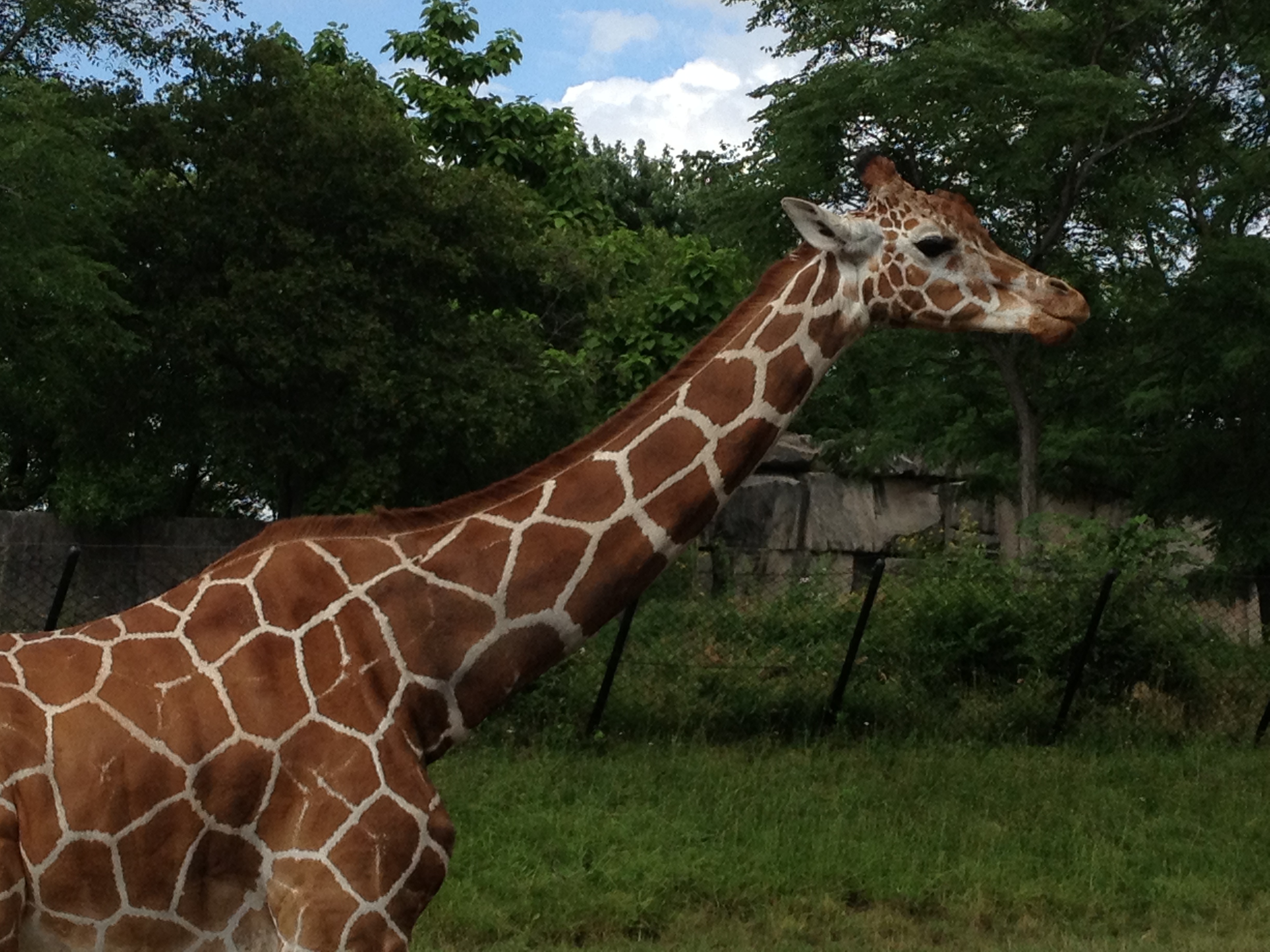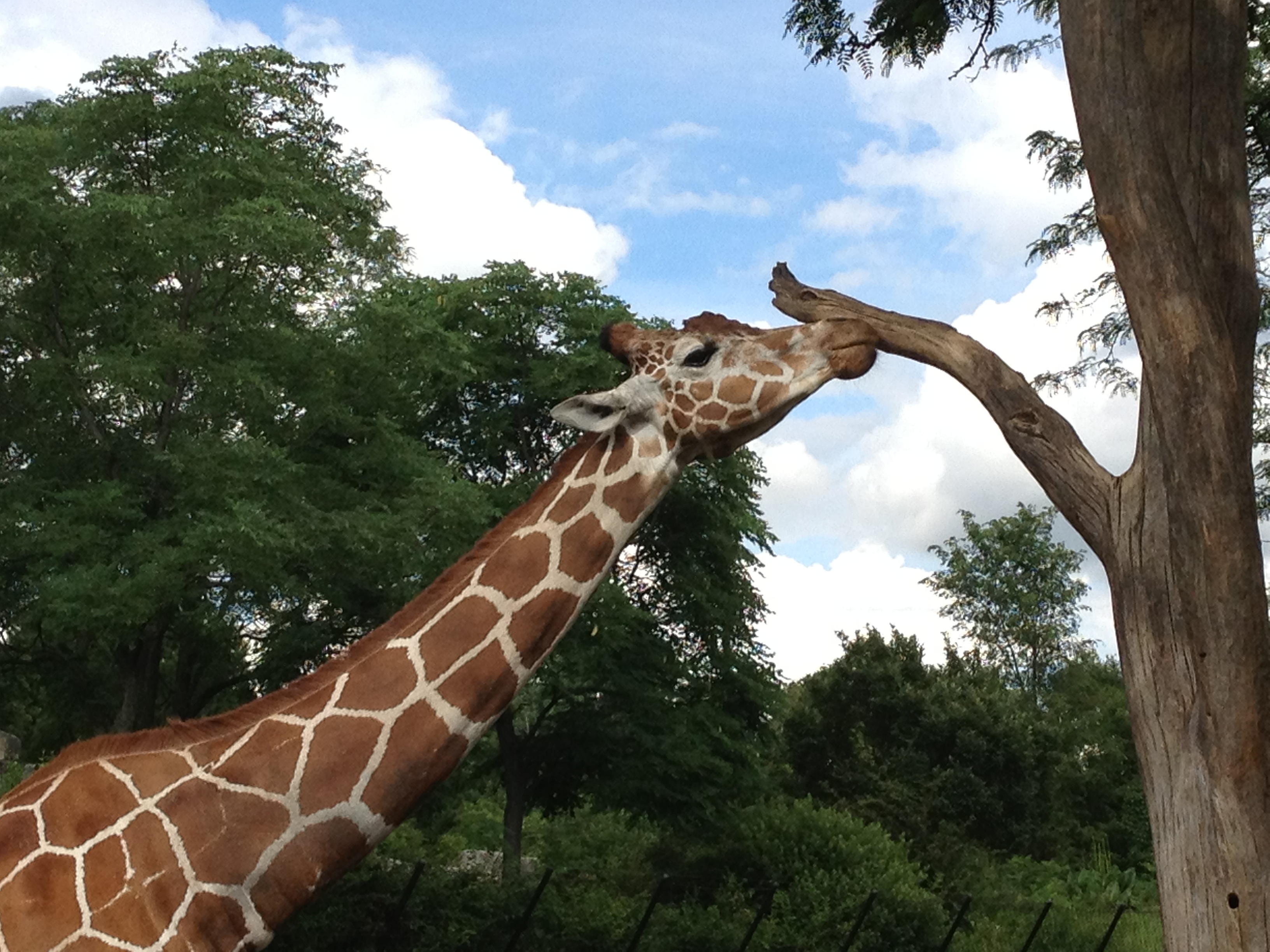 The white rhinos are on the plains trail after the giraffes. We didn't get any good pictures of them, since they were all facing away from us, but Hannah had a lot of fun running and jumping on the suspended bridge!

Of course, we never can leave without watching the elephants! We were trying so hard to get some good pictures of baby Nyah, but she was staying close to mom and hidden behind another smaller elephant in the herd.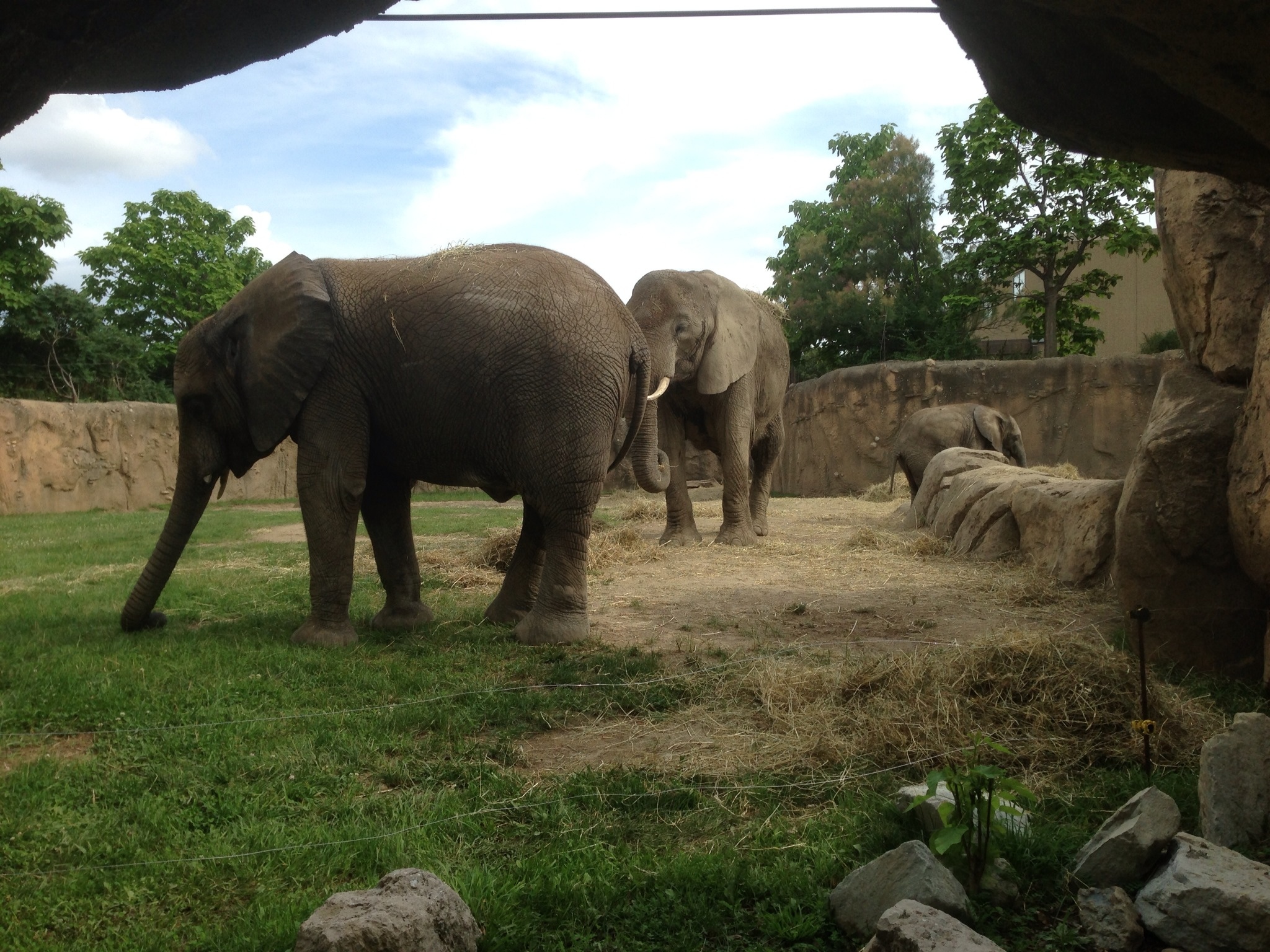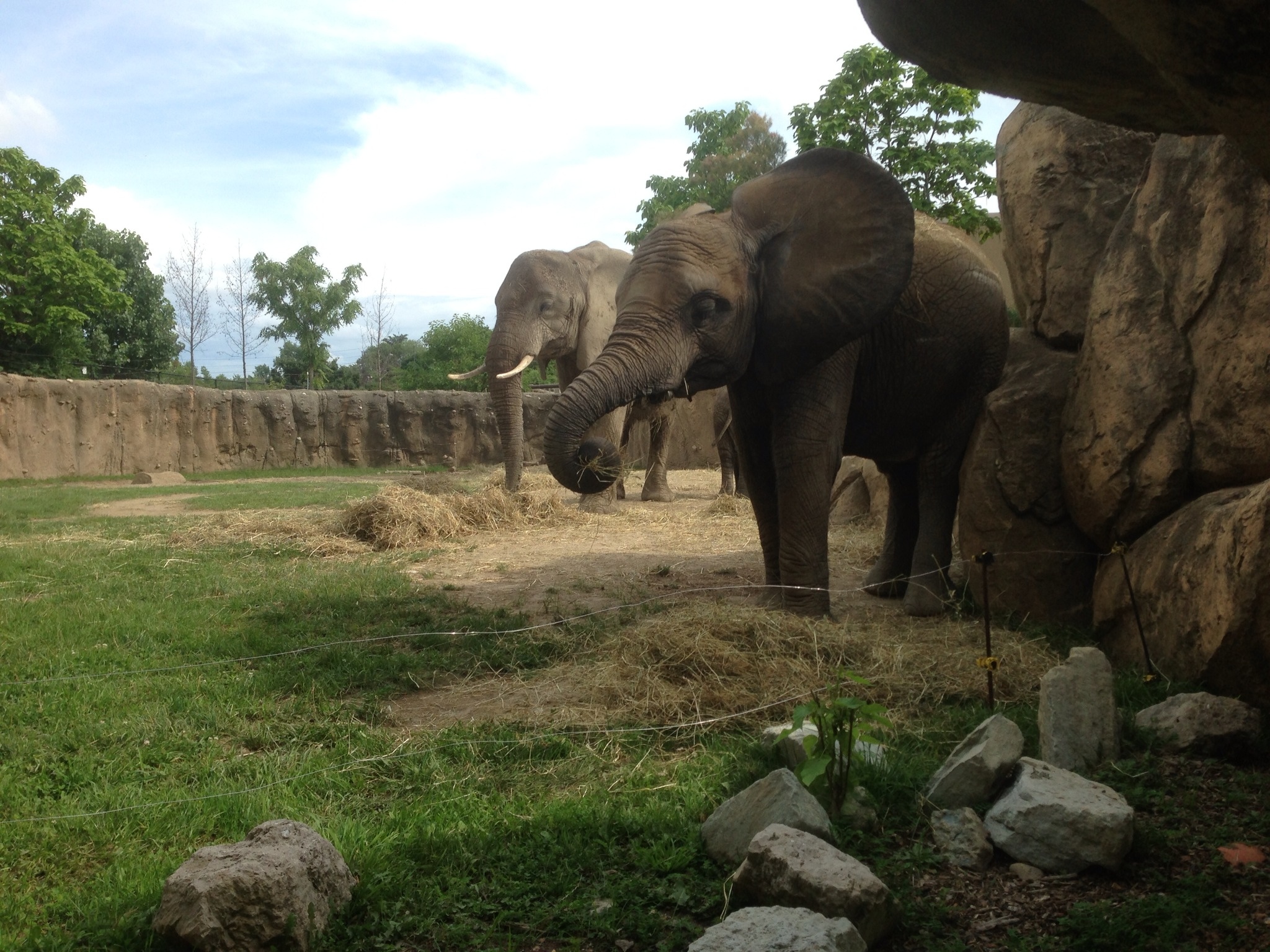 While over in the plains area, we also took a ride on the train, which prompted Hannah to say the phrase "all aboard." This was huge, since we have been struggling with her verbal skills (Just wished I could have caught that one on video!). Of course we couldn't go to the zoo and not ride the carousel! Hannah decided the tiger was the seat she wanted!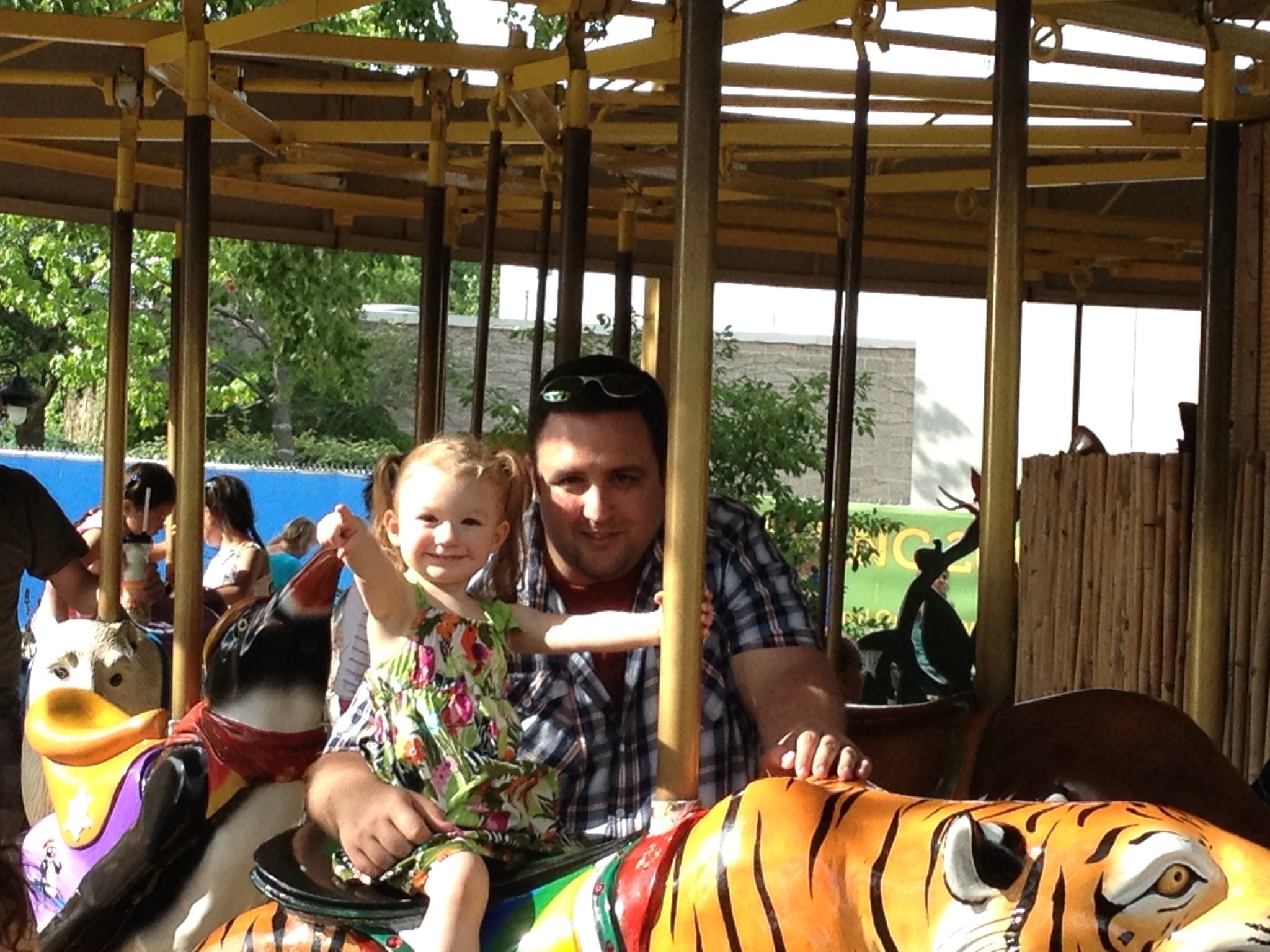 By the time we got around to the forest area, I think most of the animals knew it was about closing time, which I'm assuming means feeding time for them. The brown bear was definitely looking to go in, but it didn't stop me from taking a photo!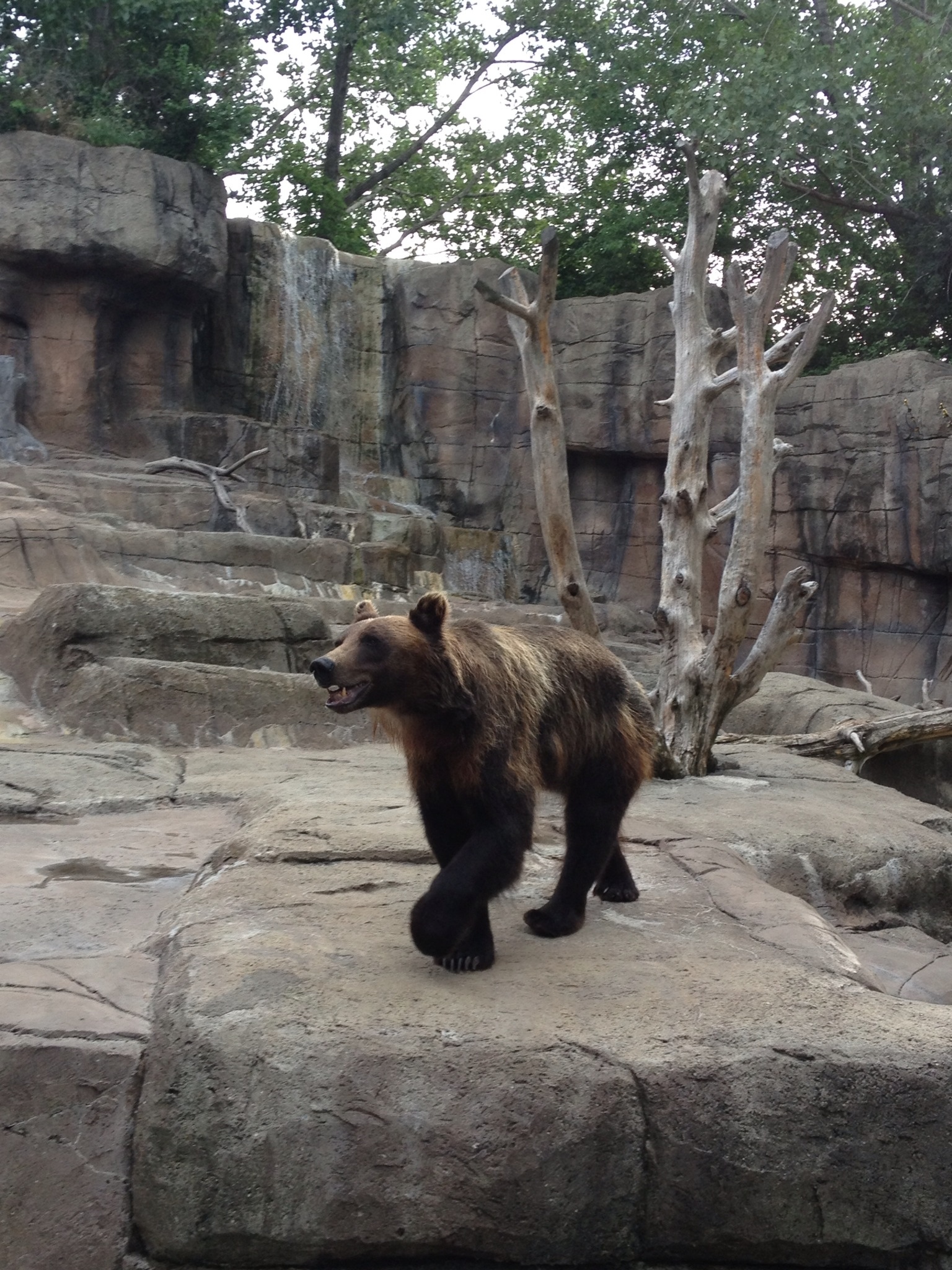 The tiger exhibit is actually one of my favorites. It makes it feel like you're so close to them with the glass going all the way down to ground. Unfortunately I missed a great photo opportunity when one of the tigers came right up to Hannah and opened his mouth right over her head. I think it kind of freaked her out, but it would have made for a great picture!
On this visit we wanted to make sure we made it over to White River Gardens to see the butterfly exhibit where butterflies are able to just fly free. Hannah wasn't too sure about getting too close to them but sure did like the rock fountains outside!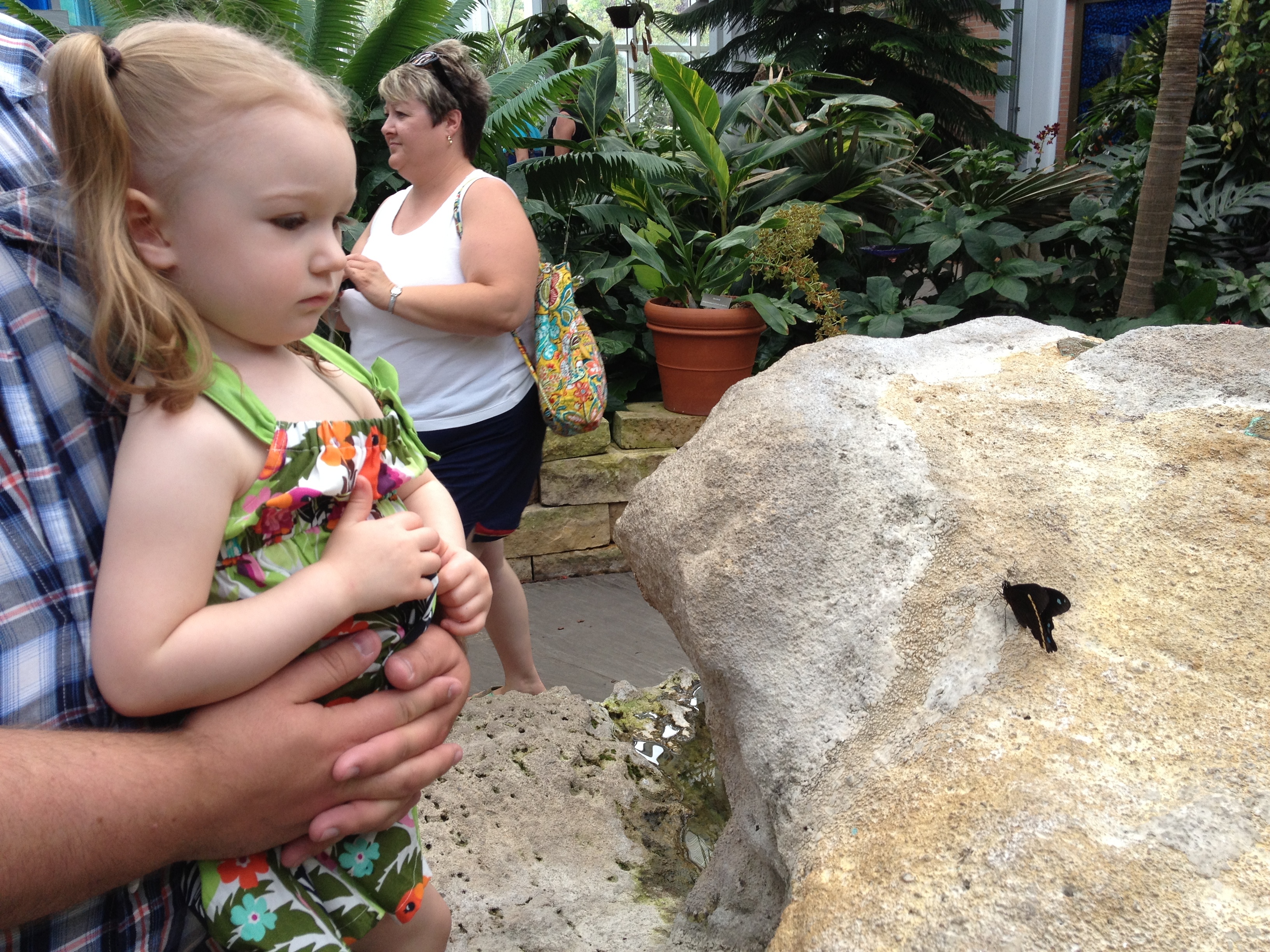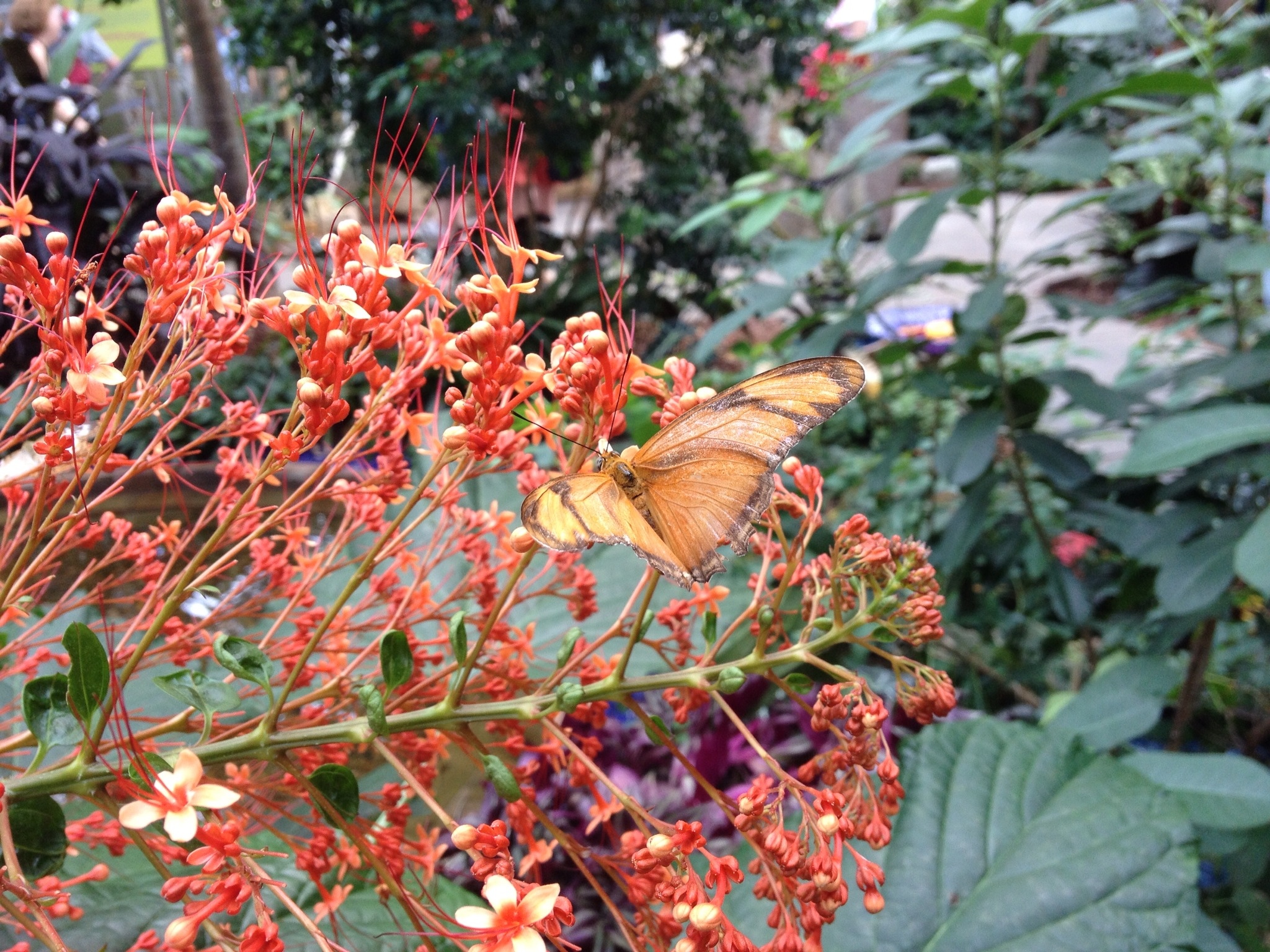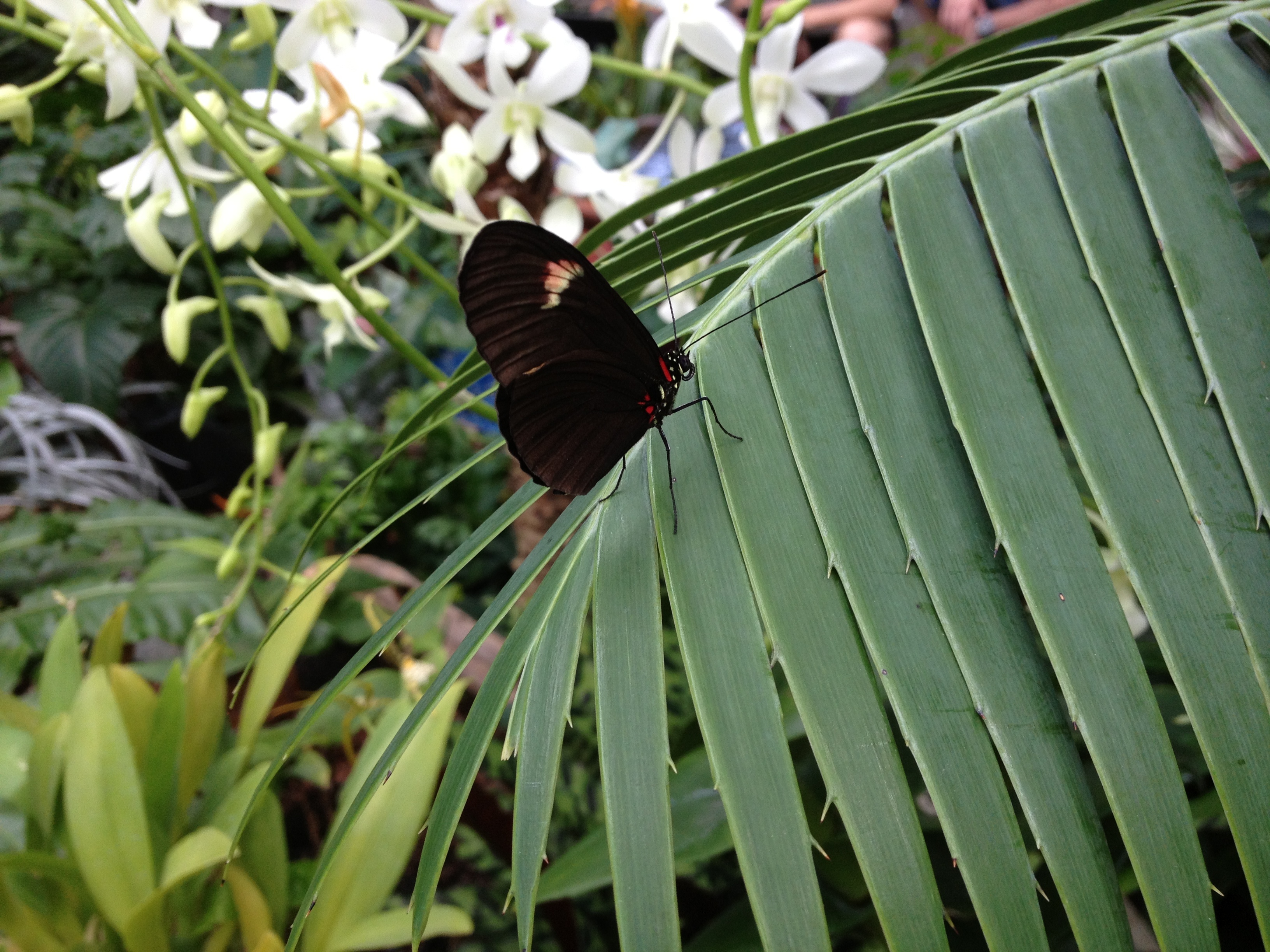 We all had a spectacular day at the zoo and can't wait to visit again!