This morning we decided to give Eggs Benedict a try. Jordon absolutely loves them. I've only briefly tasted them at a restaurant once. I now see why he likes them so much. They turned out spectacular!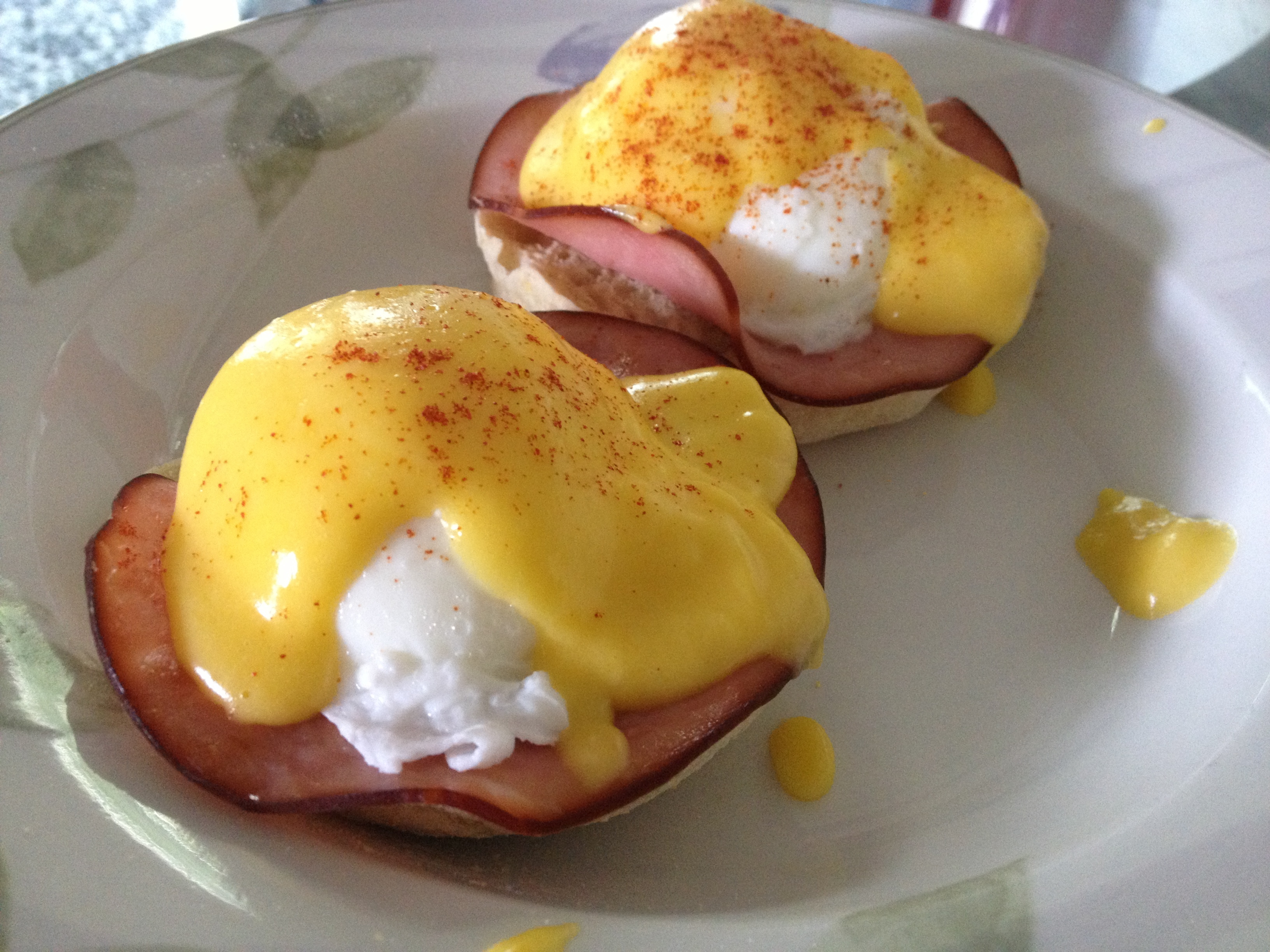 Ingredients:
4 English muffins, spit
8 slices of Canadian bacon (we used sliced ham)
8 eggs
Sprinkle of paprika
Hollandaise sauce
Instructions: Toast English muffins and keep warm. Lightly brown Canadian bacon in a small skillet. Poach eggs. Assemble with English muffin on the bottom followed by a slice of Canadian bacon, egg, hollandaise sauce, and sprinkle of paprika.
Hollandaise sauce:
Ingredients:
3 egg yolks
Salt
6 tablespoons of butter
1 teaspoon of freshly squeezed lemon juice (We used a little more than 2.)
Instructions:
Put egg yolks , 2 tablespoons of water, and a pinch of salt in a small saucepan over low heat, whisking until light and foamy for about 3-5 minutes. Sauce will start to thicken. Careful not to let yolks curdle. If this happens remove from heat and whisk vigorously and return to burner.
Remove from heat and stir in butter a tablespoon at a time. Return to heat and whisk until thick and bright yellow. Add lemon juice. Adjust seasoning as desired. Serve.