Kindergarten – Here She Comes!!!
The last couple of weeks…ok, really the entire summer…has been a ginormous whirlwind. It has completely flown by. I'm even having a hard time putting all this into words, but Hannah started kindergarten a week ago. This is absolutely mind boggling to me! Wasn't it just a few years ago we were bringing her home from the hospital. Oh, wait that was Owen! No one tells you that time speeds up exponentially once you have children. It sounds crazy, but it is so true!
We had meet and greet the night before school started on August 3rd. I was pretty happy with the teacher that we got this year…Miss Ellis. I got to talk with her a bit at the open house the school had for incoming kindergartners last spring. She has such a sweet personality. I really believe she is a good fit for Hannah.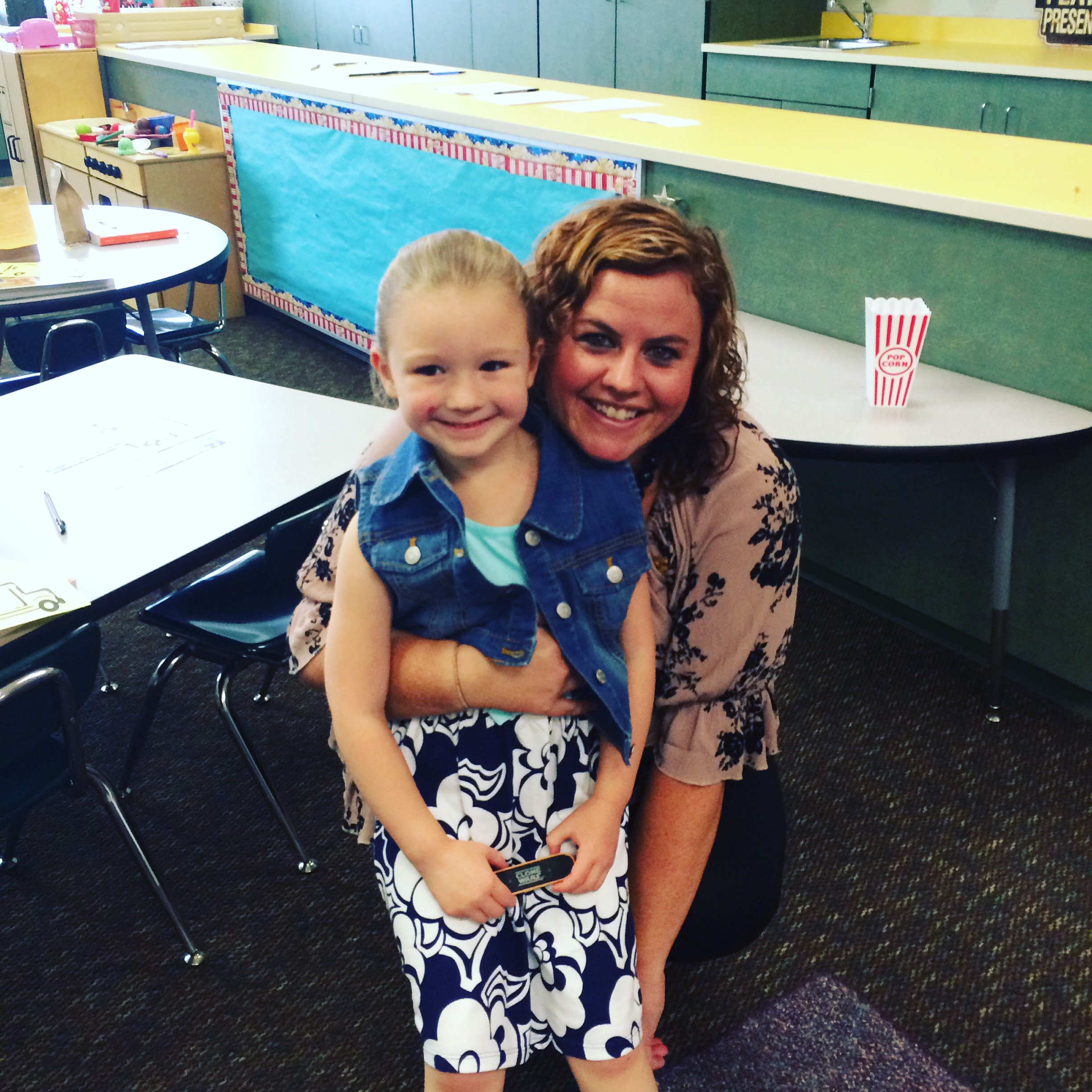 Hannah is attending all-day kindergarten at EPS. Of course, I am worried, as always, about how she is doing both academically and socially, but let's be real, I really worry about academics. Hannah has social skills mastered by this point. So far, we have gotten awesome reports from Miss Ellis. Hannah is bringing home yellow marks on her behavior calendar (which totally freaked me out at first, but yellow means above and beyond). The color coding they have for this system is really confusing. Yellow is the highest mark you can receive, red average, and green you're in trouble. This is all completely backward to me.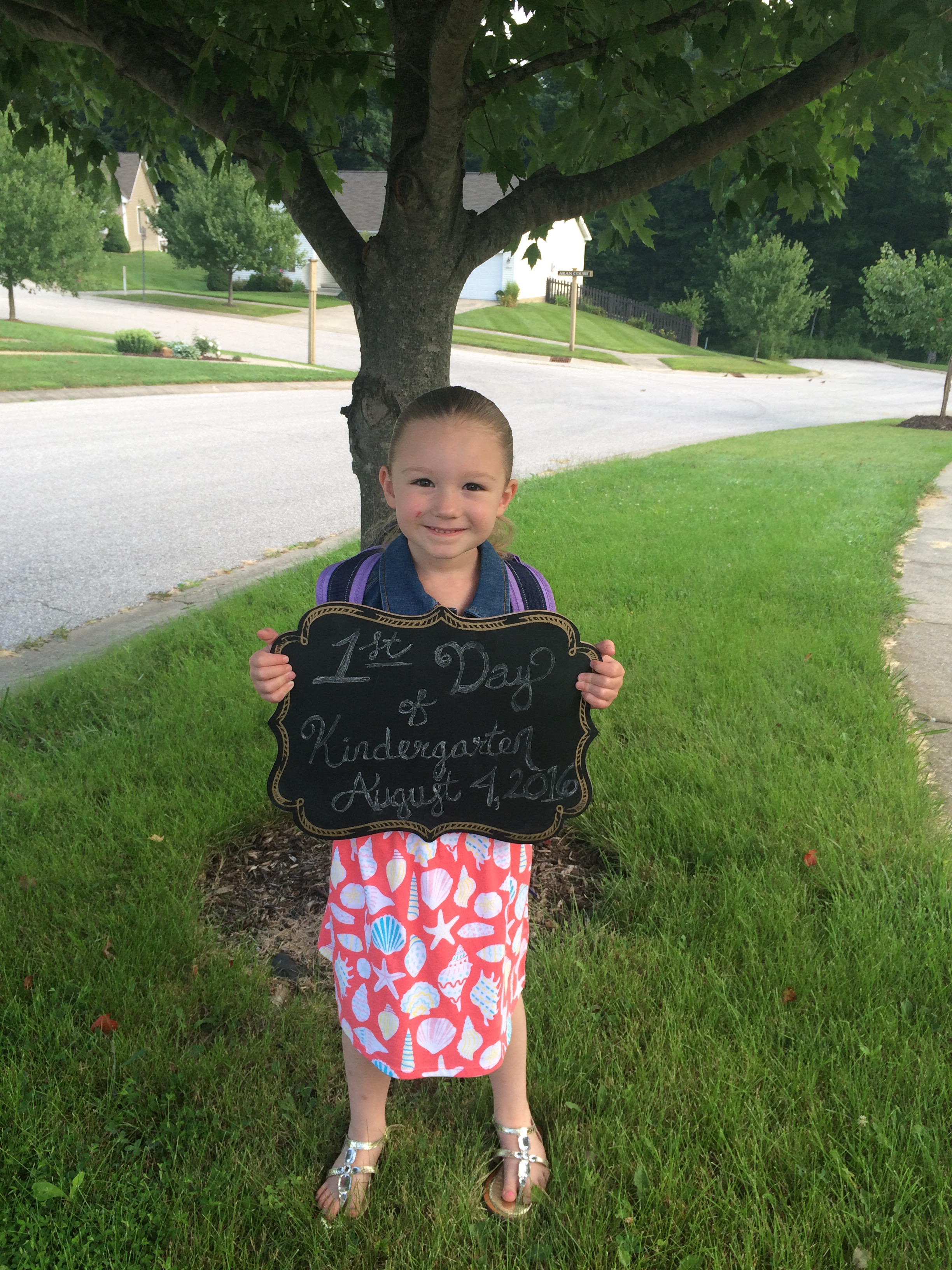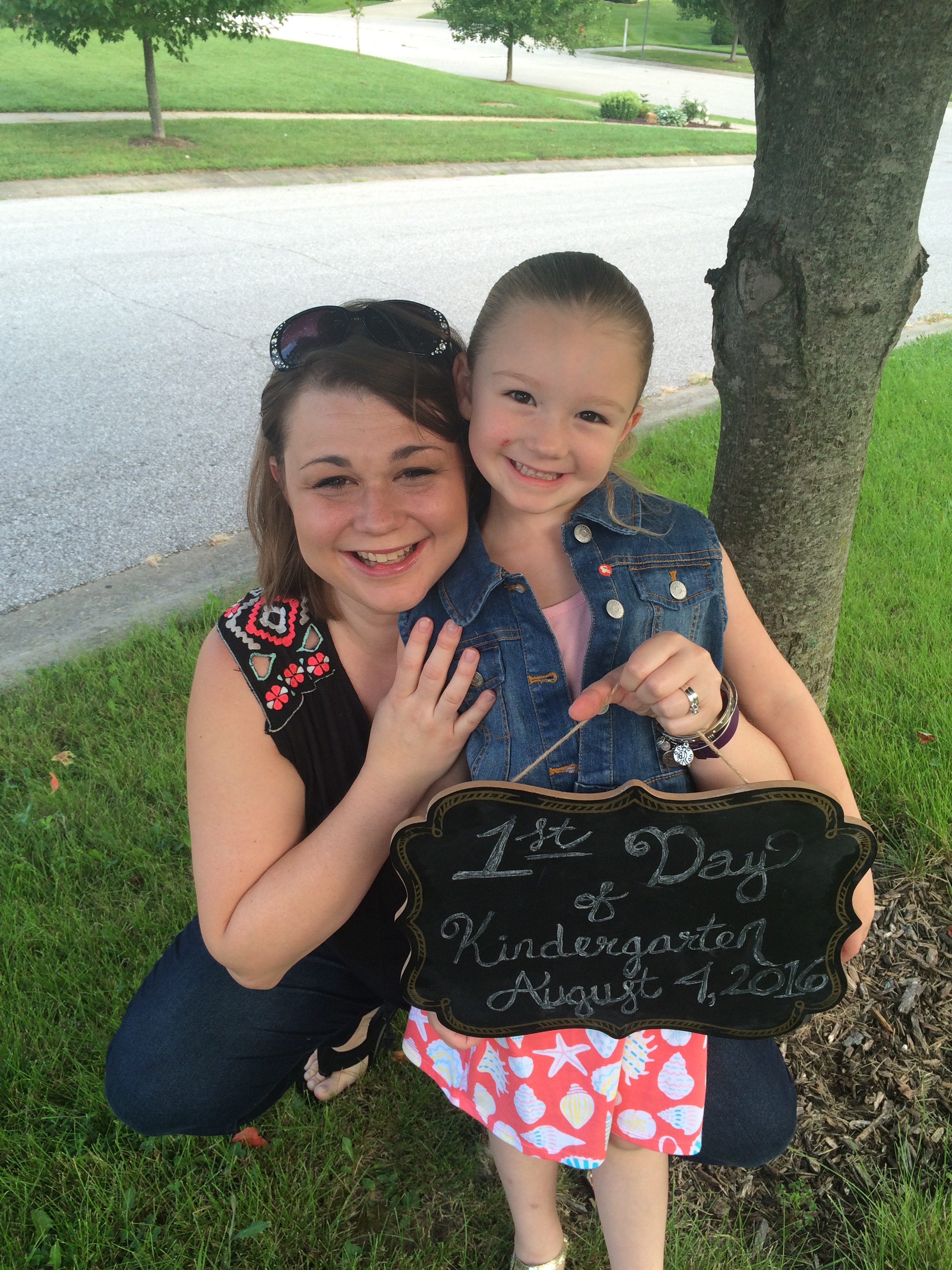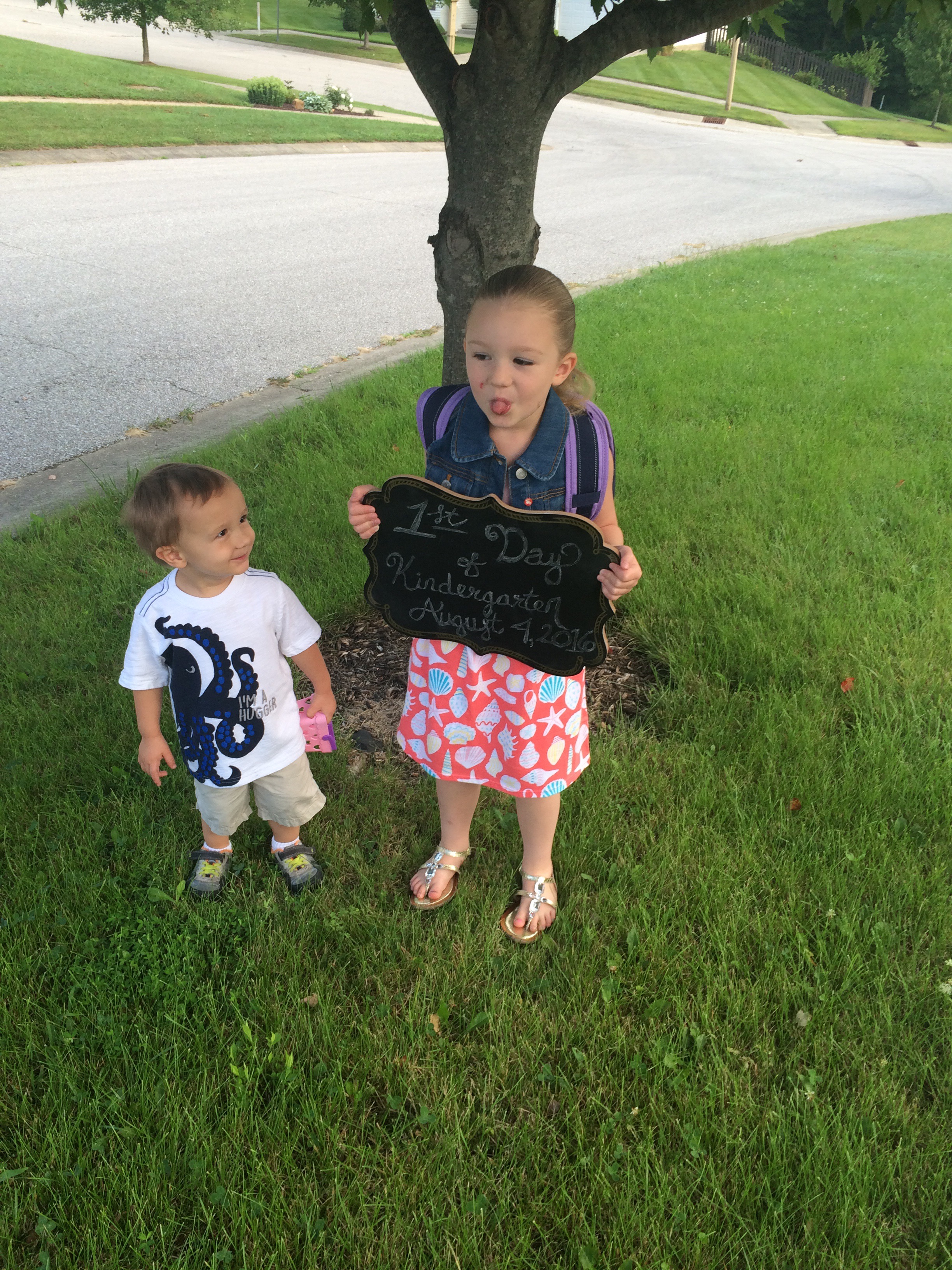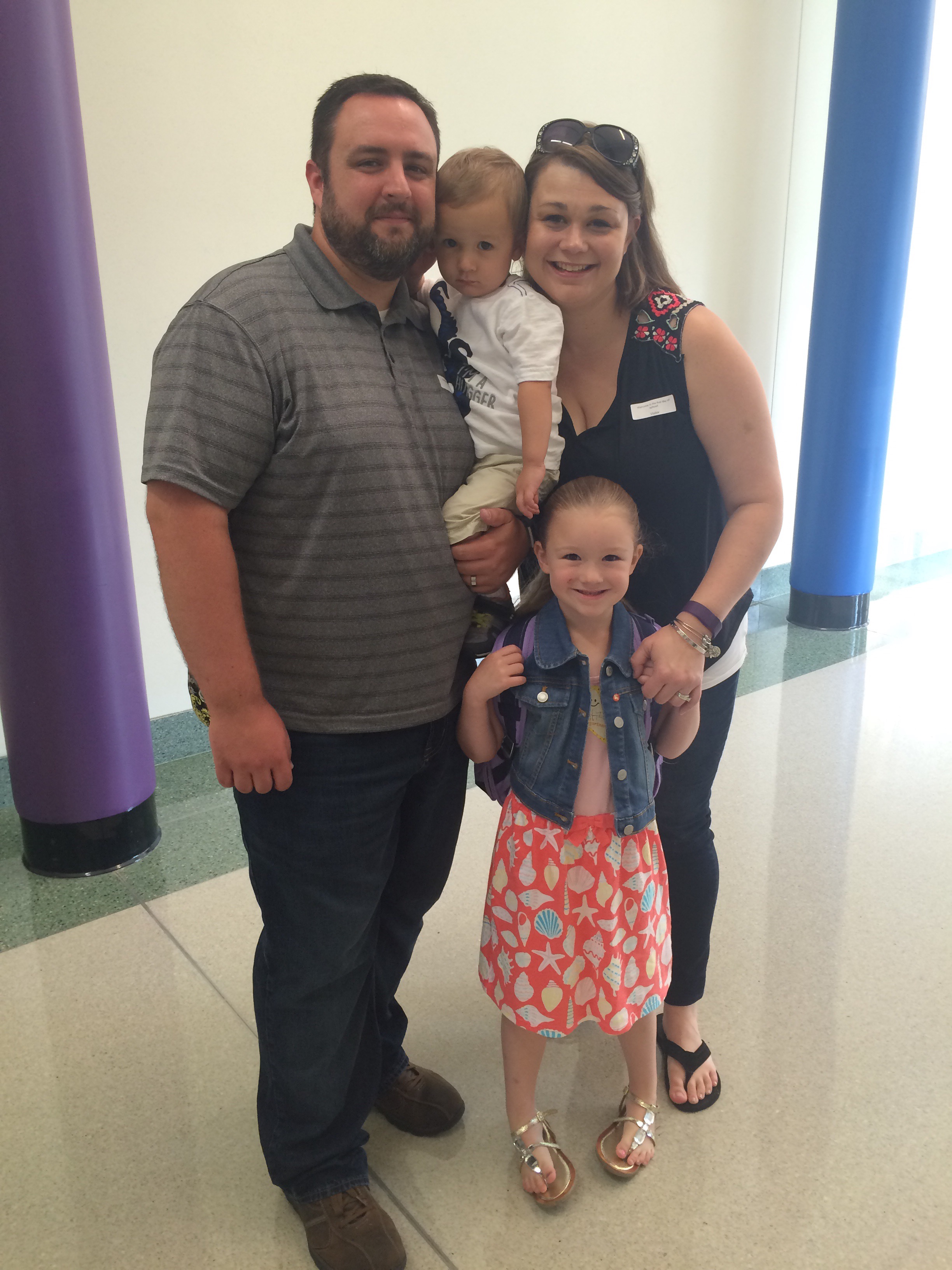 They have been working on their color unit, and Hannah was in charge of making yellow play dough for the class on yellow day (last Wednesday).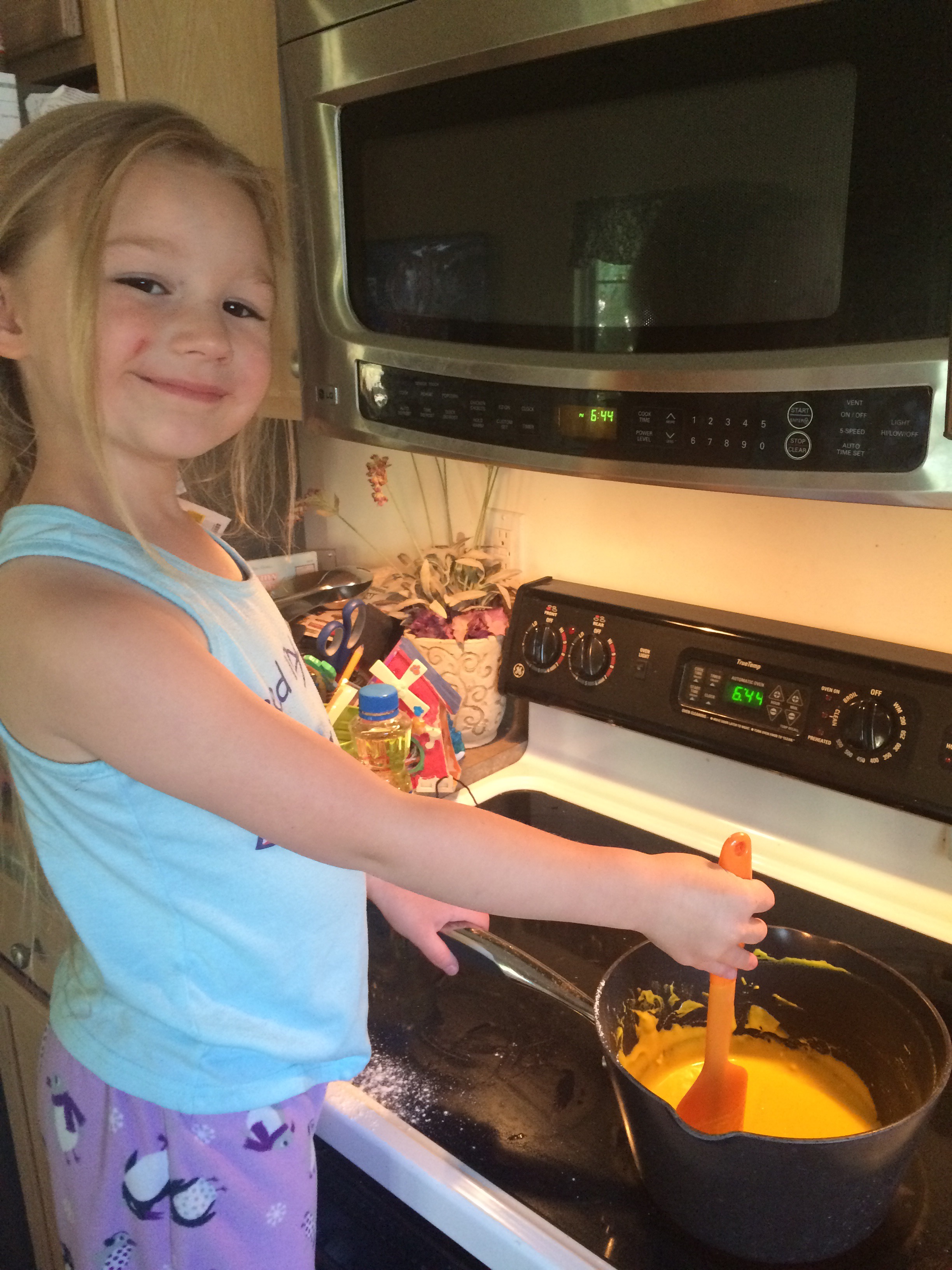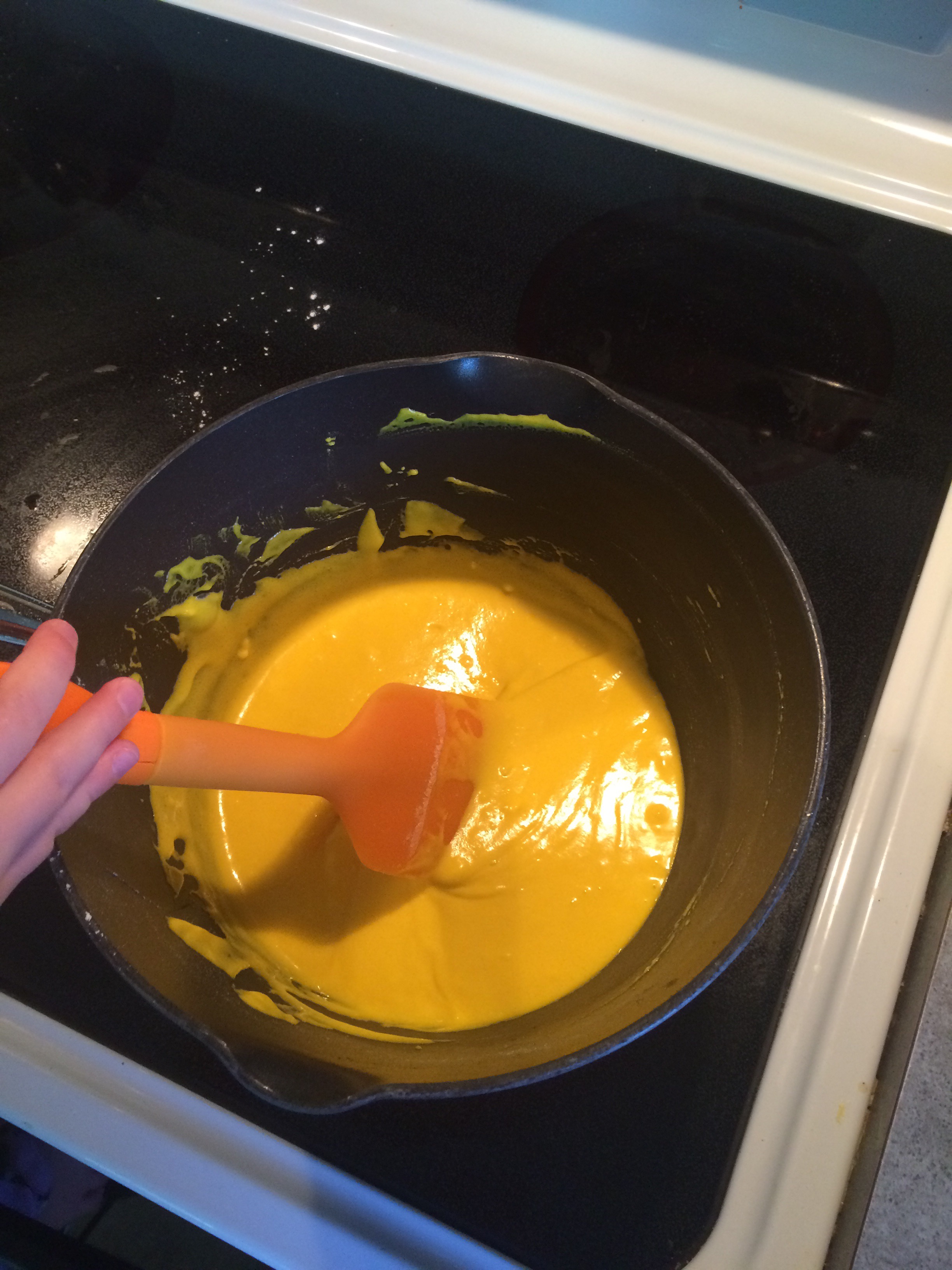 We are also in charge of taking a purple snack this coming Monday. Guess we'll be off to the grocery store tomorrow to pick up some grapes. This momma is a bit too exhausted to be anymore creative than that right now. I'm really overwhelmed with our new schedule and just figuring out how the day runs with only 1 kid…weird! Owen and I actually did the grocery shopping last week together, get this, on a weekday! Everyone is working on getting in their groove, and I am happy to report that I was one strong momma on the first day of kindergarten. No tears were shed. I think pre-K broke me in. I may have cried most of the morning on her first day at SOCC and most of the day on her last day!
Hannah is definitely coming home absolutely exhausted but so far is loving kindergarten. She is so excited to get on that bus in the morning, and she loves to tell us all about her day the second she returns. We couldn't be more proud and excited for her as she begins to spread her little wings a bit and step out into this big world…even if it is just kindergarten…for now!